Auto Title Loans: 11 Tips to Make the Most of Them
June 30, 2017

Dealing with money can be tough in today's economy. There's a lot to cover and money seems to slip away as the month begins. Even though you plan your every expense, there's a high chance that something will come up and unbalance your budget –bills to pay, housing, home improvement, car repairs. Not to mention how your well-deserved vacation seems further and further away every year. The whole situation can make you uncomfortable and frustrated, raising your levels of stress. The good news is that there are ways to ease the pressure and start over. There are alternative ways to get the money you need to make it to the end of the month, such as
Auto Title Loans
.
These kinds of loans have become popular in recent years as they have proved to be a great way to get provisional help. There are many people that talk in their favor, but there are others that advise against car title loans. It's true that your car is a valuable possession and borrowing against it shouldn't be a light decision. This is why it's necessary to take some measures to ensure an efficient experience and take full advantage of the loan.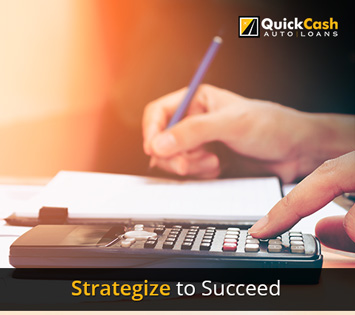 Make a Plan
The first thing you need to do before applying for a loan is knowing what the money is going towards. It is crucial that you visualize yourself with the loan in your hands. Make a list of priorities beginning with the most urgent and continue with the lesser important ones… and stick to it! No matter how unforeseen expenses may get in your way, continue with your plan. That way you'll stay organized and will experience a sense of achievement, releasing the stress.
Ensure the payment
Make sure you have enough income to pay the loan's installment, so you don't fall behind and risk having to pay more, or in extreme cases, having your vehicle repossessed.
Make bigger payments
Try to pay larger amounts of money when possible to shorten the time you'll have to pay back the loan. Most loan agencies accept early payments; however, you might need to pay a fee if you plan on paying the full amount of the loan before the end of the term. Fortunately, there are some loans companies like Quick Cash Auto Loans that allow you to pay the loan before the time limit without any prepayment penalty.
Avoid late fees
Make all your payments on time to prevent paying late fees as they add to the interest rate and increase the overall amount you end up paying.
Understand the loan
Make sure you understand the cost of the loan—remember that on top of the capital you borrow, you need to pay a defined interest rate on top of that amount, and any other fees that the lender deems necessary. Make sure you do your research and apply with a reputable car title loan company and understand all the terms of the loan before going through with it.
Look for reliability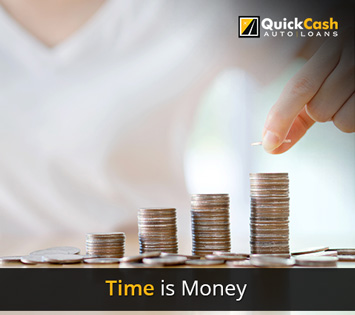 This is the difference between getting money from a loan shark versus a dependable agency. The company should be licensed to operate in the region or state. Take advantage of the Internet and read what others have to say about them. This will give you an idea of what it's like to deal with the lender you are contemplating to request a loan from and what their reputation is.
Make and model
Not all companies accept all makes and models as collateral for your loan, so look for a loan company that accepts your car's make and model.
Loan interests
Be financially smart. If you are set on getting a car title loan, don't just sign with the first agency that you come across. Shop around and compare interest rates, fees, and the amount they are willing to lend you. Look for a loan amount that charges you the lowest interest rates.
Loan requirements
Learn all you can about what documents and requirements you need in order to be approved for the loan and make sure you have enough time to look for the necessary paperwork and to fulfill all the conditions. This way, you can get the money without complications or delays.
Keep your car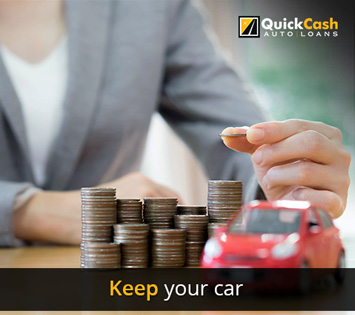 Ask if you can keep your car while you pay back the loan. This is the ideal situation—you don't want to have your car sitting in a parking lot while you pay the loan back. There are many loan companies that will let you keep your car, you just need to agree that they place a lien on its title while you're paying the money back. Once you are done paying the loan, the lien will be removed.
Understand the process
Make sure you know the terms and conditions before accepting. Read the entire contract before you decide to sign it. That way, you'll know exactly what your duties are, how much time you have to pay the money back, what the interest rate is if there are other costs associated with the loan, and what the consequences will be if you can't pay on time.
Our car title loan process is, as our name states it, quick. It is also very simple. The first step to getting a loan with us is to fill out the online form and get in touch with one of our loan specialists. Their job is to guide our clients through the entire process. Our loans are based on the equity of our clients' vehicles. Anyone with their own car and its clear title is eligible for a loan. There's no need for long paperwork or complicated procedures and requests. Our clients just need to submit some documents that are easy to gather, take their car to our office for an evaluation, and they'll receive the money that very day. We don't check the applicant's credit history as this is not a factor we consider when granting a loan.
Our specialists determine the amount that we lend to our clients based on the total value of their car. That is why we request that the applicants take the car to our office, so the maximum amount that we can offer is set. To do this, our experts base their decision on the vehicle's year, make, model, and condition. Once the car's full value is determined, the maximum amount lent is 50% of this amount, up to $25,000.
At Quick Cash Auto Loans, we know that our customers usually need the money quickly to be able to solve any financial problems. That is why our loan specialists are always happy to offer customers fast and simple loan processes.
If you want to start the application process today, just fill out the form on this page or call
(786) 600-3411
. You can also find us on
Facebook as Quick Cash Auto Loans
, and follow us on
Twitter @QCashAutoLoans
and
Instagram @QuickCashAutoLoans
.