Top Reasons Why This Freelancer from Miami Chose Our Title Loans
August 08, 2017

People can get used to pretty much anything. Over the past decade or two, we have become more and more attached to and dependent on technology and devices like phones and laptops. This is especially true for those whose jobs are intimately related to these gadgets. Such was the case of this freelancer who had postponed replacing her laptop for a long time until it finally stopped working. At that point, she had no money to buy a new one. To make the matter worse, she was engaged in a few projects that had strict deadlines. The woman knew she had to look for an alternative solution and that was when she came across our
Miami title loans
.
Our soon-to-be client had been working as a full-time freelancer for the last five years. Her entire income depended on her assignments, so she desperately needed a reliable laptop. The nature of her job needed her to use a number of special programs that she had installed on her laptop—it wasn't like she could use any other computer to do her work. Every time she left her house, she would put her laptop in the back seat of her car, just in case something work-related came up.
Very committed to her work, she never missed any of her deadlines. When her laptop failed her, she was working on two projects at the same time, and she was ahead of schedule. She wanted to submit her work before the deadline so she could immediately take on a new task. The woman recently moved into a bigger apartment and had spent a lot of money in the process, which is why she needed a loan. On a Friday night, she decided to go out for dinner with some friends before getting back to work. She returned home in a thunderstorm and once she arrived, she sat down in front of her computer. A moment later, an unusual silence caught her attention—her appliances had stopped working due to a power surge. The woman waited for them to restart… they all did, except for her laptop. She tried to turn it on again but nothing happened. The woman remained calm, all in all, she still had one week to meet the deadline.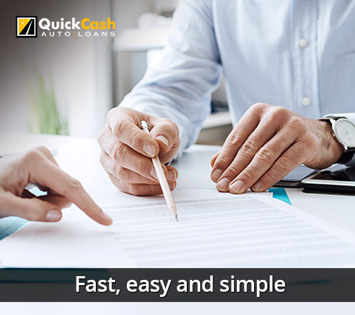 The next day, she took the computer to the technician. He said the repair could take at least two weeks and since it was an old model, the spare parts would be harder to find. She immediately knew she had to find a new computer as quickly as possible. The only problem was that she didn't have the money in her account to do so. The freelancer was on the verge of a freak out when she saw a friend's post on Facebook about a company offering title loans in Miami. She immediately clicked on the link and browsed our website. After checking our blog and testimonial section, the woman decided to fill out our online application with some basic information about herself and her car. You're probably wondering what led her to apply so fast. Here are the top characteristics that caught this freelancer's eye.
Our reputation
The first thing that our client took into consideration was the comments left by other customers. She went straight to our testimonials section and read one by one the opinion of several clients. She felt confident when she saw the positive feedback about the service and the promptness of the process.
Our fast and easy loan procedure
When the woman clicked on our blog, she found out that many people had received their loans in just one day. It can take only a few minutes to fill out the form and submit it on our website. Anybody with a device and internet is able to complete an application. That was unheard of at any other financial institution she knew of, where submitting the correct forms and documents could take up to a few months; imagine how long they would take to approve it. In this particular case, there was no time to waste—our fast, three-step procedure was ideal for her situation. Just by completing the online form, going to our office, and having her car evaluated, she would receive the money she was looking for.
Our simple paperwork
The woman read that we only confirm the address and the employment status of our clients. You can find those documents in as little as a few hours! Our company doesn't waste time in tedious and endless administrative procedures. She also read that we don't even take our clients' credit history into consideration. The reviewing process was insanely fast.
Our low loan refusal risk
She was also very attracted by the fact that we accept all makes and models. The chances of approval are very high. Just with a car and its lien-free title, anyone is eligible for a loan. We were exactly what she needed, a licensed finance consumer company in Florida that could lend her the money for a laptop in no time!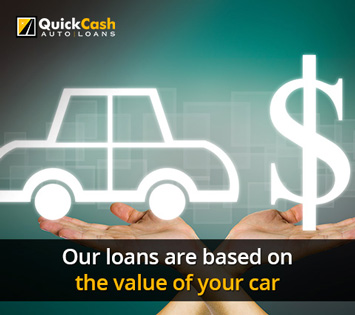 Our payment method
The woman was impressed by the payment, too. She learned that we allow our clients to pay the loan back over a period of twelve months with no prepayment fees. Therefore, our clients can pay any time before the twelve months and she or he won't have to pay more than the loan amount and the interest rate. It was relieving to know that the total amount is split into installments as well as the interest.
Our loan amounts
It is important for clients to know how much we will lend them, which is 50% of the value of their car. This freelancer felt happy to know that our loan amounts range between $300 to $25,000, depending on the value of the car. Our specialists analyze the vehicle's condition, year, make, and model before determining that. Once the value has been established, the agent can set the amount of the loan.
Overall results
A few days later, the client contacted our agent to thank her for the effective and quality service. She said that we had granted her the loan in perfect timing to buy her new laptop to finish her projects on time. She said that she would recommend our service to anyone in need of extra money.
This is just one example of a successful outcome. At Quick Cash Auto Loans, we are happy to help people, like this freelancer, fulfill their dreams.
If you live in Miami, Florida and are looking for a solution to obtain cash quickly, then we can help you. Quick Cash Auto Loans offers you a prime auto title loan service in Miami, dedicated to helping customers get the car title loan they deserve, without any exhausting or frustrating procedures. Contact us by filling out the form on this page or by calling
(786) 600-3411
. Find us on
Facebook as Quick Cash Auto Loans
, and follow us on
Twitter @QCashAutoLoans
and
Instagram @QuickCashAutoLoans
, and get ready to get cash from your car title!