Traditional Loans Are Impossible To Obtain, Help Is On The Way
February 21, 2012
Traditional bank loans are becoming increasingly more difficult to obtain. With the economy in an instable condition, people that need loans are in an impossible position. Fast loans such as car title loans are quickly becoming the answer to help people in financial need.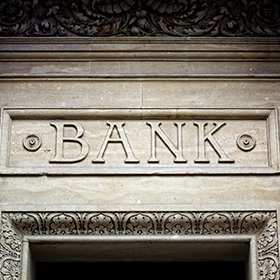 Traditional Bank Loans
When someone is seeking a personal loan from the bank, your loan officer will do extensive research to assure that you aren't considered a risky borrower. They will verify information such as:
Credit score
Length of credit history
Employment length
Income
Financial history
Paycheck stubs, bank statements, tax returns and so forth
If your credit history is less than perfect or non-existent, you may not be able to obtain a bank loan on your own. They may request that you have a co-signer or a joint applicant for the loan. This person must have a good credit score and financial history. The financial background and employment will be researched as well.
Options for Bank Loan
Even if you have a great credit score and are clearly able to repay the bank loan based on your employment status and income. However, with the fluctuation in the economy, most banks are requesting that the borrower has collateral. If you are attempting to acquire a personal loan, you may have to give the bank your vehicle title, boat title, or other property that is considered valuable by the bank.
What Can I do?
If you are unable to obtain a traditional bank loan for whatever reasons, you can turn to a car title loans. This is a great option for people that are searching for a loan of between $100.00 and $1000.00.
What are Car Title Loans?
Car title loans are also referred to as a title loan, are fast loans where the person requesting a loan provides his or her car title as a form of collateral before being granted any loan. This is similar to the collateral of a bank loan. However, car title loans do not review the credit score or history of the borrower. Some lenders will verify that the person hoping to borrow from a loan is employed or has another source of income. The lender may require the paycheck stub or bank statement as documentation and do not usually contact your employer.
Benefits of Car Title Loans
Car title loans are extremely beneficial to borrowers who need fast cash and have been rejected by banks. Most people can obtain car title loans in less than 15 minutes, and some lenders have websites that allow borrowers to submit their information, and receive approval before going into the car title loans business.
How much?
How much you are able to acquire with car title loans typically depend on the lender. Usually, they offer the borrower up to half of the car's resale value based on Kelley Blue Book. The title to the car must be clean and paid off in full with no current financing or liens attached to the title.
Repayment
Payments schedules can vary from borrow to borrow. At the end of the loan's term, the amount must be replayed in full. Sometimes, the lender will allow the borrower to roll over the balance into new car title loans.
---
Quick Cash Auto Loans offers
car title loans in Miami Florida
. We are dedicated to helping our clients get the car title loan they need and deserve fast, with no hassles.
Stop procrastinating, call us to setup a consultation,
(786) 600-3411
, or visit our website
QuickCashAutoLoans.com
today!