Why an Auto Title Loan is the Easiest and Fastest Way to Get Cash
July 18, 2016

Adulthood is a very intense part of life. You finally have the freedom to make your own decisions. However, freedom and responsibility go hand-in-hand. Many of those commitments seem impossible to put off, such are the cases of housing, car insurance, food, home services, taxes, health care, and even gas for your car. Sometimes, even paying bills on time can get difficult, and people end up living their lives from paycheck to paycheck.
Reaching the end of the month can be harder for some people than others. Expenses are stressful, overwhelming, and even unexpected sometimes. Fortunately, there are always alternatives. Have you ever considered using your car as a solution? An auto title loan could be just the right answer for your situation.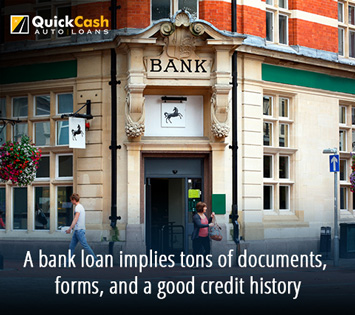 Most people consider going to a bank and asking for a loan. This seems pretty reasonable, unless your credit history is not acceptable for approval by banking entities. Asking for a bank loan is much more than just filling out a form – it involves gathering tons of documents you did not even know existed and do not know where to get. It also implies filling unending forms with complicated questions about your financial status that most people do not understand. And then, there's the most difficult requirement of all: having a good credit history. The bank uses this to evaluate if a person is eligible or not.
Meeting all of these requirements takes a long time, which most people do not have when it comes to paying debts. However, your car title can bring you much closer to fulfilling your needs. Getting an auto title loan is much simpler than other financial solutions. The only requirement is owning a car.
Quick Cash Auto Loans is an experienced consumer finance company in South Florida that helps people meet their responsibilities. They have been in the financing business for years now, assisting people who need quick financial help.
Car title loans are a fast way out of your financial problems. As long as you have a car that is paid off, you can qualify for approval. The process is very simple. Our assessors evaluate the price of the car, and we are ready to lend you up to 50% of the total value of your car. After the amount is set, and you have agreed to the terms and conditions, you can drive away with your check.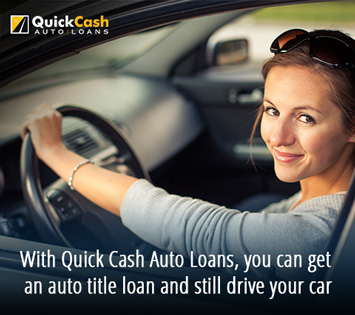 You can still drive your car when you borrow against its title. While you pay off your debt, Installments are charged bi-weekly. Nevertheless, interest is charged monthly, depending on the amount you need. Monthly interest rates can be as low as 1.50%. You can ask our title loan specialists how to get such a low interest rate. Another great thing about this kind of loan is that no credit history is required.
You can start over with the money you get without giving up your precious car. The company will not set conditions how you use the money that you get from the loan. Therefore, you can cover any need you have with this kind of financial help. Car title loans are very beneficial for those who need extra cash and do not have time to waste on paperwork.
If you live in Miami, Florida and are looking for a solution to obtain cash quickly, then we can help you. Quick Cash Auto Loans is a
Miami Auto Title Loans Company
dedicated to helping customers get the car title loan they deserve, without any exhausting or frustrating procedures. Contact us by calling
(786) 600-3411
or by filling out the form on our website. Find us on
Facebook at Quick Cash Auto Loans
and on
Twitter @QCashAutoLoans
, and get ready to cash in your car title!