Get a Title Loan From Quick Cash Auto Loans for the Holidays
December 20, 2012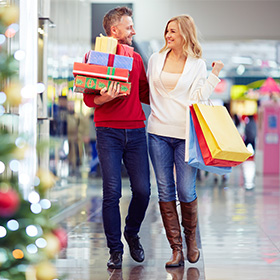 December 20, 2012 – MIAMI, FL - Quick Cash Auto Loans, South Florida's leading car title loan company, has wonderful news for the high number of South Floridians unsure of how they are going to complete their holiday shopping. As residents make their final preparations for the Holidays, Quick Cash Auto Loans reminds you that if you need money fast, especially during the holiday season, an auto title loan is exactly what you need!
"We are pleased to announce that we have hired additional staff to help with the demand for car title loans around the Holiday season" said Quick Cash Auto Loan's President, Robert MacDougall.
Quick Cash Auto Loans guarantees that there is no faster nor easier way to apply and receive a loan. Borrowers are asked to fill in a simple form, taking now mare than 2 minutes, and a loan specialist will get in touch with you within 48 hours. All of the information that borrowers provide on the site is strictly confidential and is only used by us to ensure your eligibility;
8 out of 10 applicants are APPROVED!
Once you have been approved, all you have to do is bring your vehicle and its title to our inspection office, and in as little as 15 minutes you can walk out with a check. Our loan specialist will explain the simple repayment plan, and there is
NO Prepayment Penalty!
It Really is that
EASY!
This time of year it can be especially difficult to work with banks and other lenders. Save yourself the time and headache, and get back to enjoying your loved ones and your celebrations!
Happy Holidays Everyone!
For More Information, or For an Auto Title Loan Today, Visit
www.QuickCashAutoLoans
Today or Call
(786) 600-3411
!