Looking to Expand Your Business? A Car Title Loan Can Help Your Business Grow
October 14, 2016

Setting new goals comes naturally to human beings, especially when those goals are related to finances. People are always looking to have a bigger, long-term profit, for which they work hard. Some of them even decide to start their own business. However, owning a company can be challenging in many ways. When it comes to business, some may find it difficult to increase their company's revenue while staying away from speculation or depreciation, since competition is fierce in every industry. Moreover, an investment seems to be the best option to increase your business's revenue. Still, people may wonder where they can find the money to make that investment. For this reason, the number of people that turn to
car title loans
for financial aid has recently increased.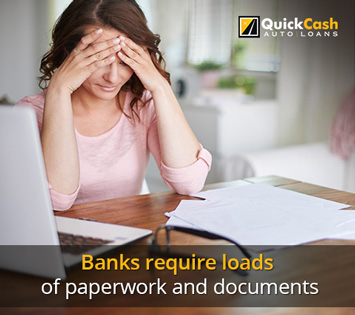 Investing in your business can help it grow and contribute to the Gross National Product. Therefore, it is not just an individual gain but also a common one. It can be hard to decide when or how to invest, which is why it is necessary to know your business quite deeply, as this will allow you to make an informed decision. Also, establishing your needs and thoroughly studying the market to determine how your business could become more competitive will help you achieve the expected results.
After having studied market demands and how to fulfill them, you'll be ready to learn, understand, and internalize the implications of your business's growth. This is important for choosing not only the kind of investment you will make, but also the amount of money you'll need to borrow, and the best strategy to get it.
Many people turn to banking institutions to get said money. However, that alternative may take too long since they require loads of paperwork and documents. This delay can make people give up on investing. Car title loans have recently become much more popular, as they have certain characteristics that make them useful to people in need of fast solutions.
The efficient use of time is one of the most favorable features of using your car as collateral for a loan. The application process for this kind of loan will be fast from the start, since most auto title loan companies allow people to contact them through their website. This greatly benefits business people, who have no time to waste. Also, these companies usually offer a simple and fast loan approval process to benefit consumers in a very short period of time.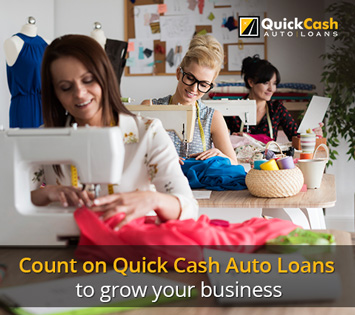 The short response time of loan applications drastically contrasts with the amount of time that consumers have to pay the loan back. Car title loan agencies usually give clients a twelve-month period so they have enough time to make the payments. Quick Cash Auto Loans, for example, follows this premise. We give consumers twelve months to pay the loan, which is divided into monthly installments. These payments include a monthly interest rate that is calculated according to the amount of the loan.
Our consumer finance company allows people to borrow against their car's title, regardless of their credit history. And the best part is that you get to continue driving your car, as you would before the loan. Also, at Quick Cash Auto Loans, we accept all makes and models; as long as you have a car and its title, you automatically become eligible for a loan approval.
Whether you've decided on investing in infrastructure and operations, your employees' education or motivation, or online marketing to increase your visibility in the World Wide Web, having a plan is crucial to ensure the success of your investment. Our car title loans in Miami can help your business's growth become a reality. For more information about our services, fill out the form below or call
(786) 600-3411
and start your application process today! Our specialists will gladly help you. Find us on
Facebook at Quick Cash Auto Loans
, and follow us on
Twitter @QCashAutoLoans
, and on
Instagram @QuickCashAutoLoans
.