The Stress Created by Unexpected Expense, And How to remedy it
February 09, 2012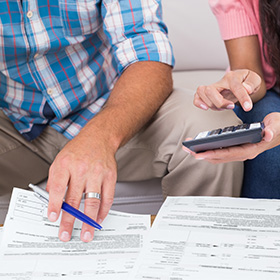 Have you heard of car title loans? Life can be stressful enough. Even when we do our best to plan and budget, something unexpected seems to arise and create more stress on our daily lives. Currently, over 70% of the population lives from paycheck to paycheck, so when something unforeseen happens, it can cause a lot of damage for people who have not put funds aside to cover the incident. Things such as:


Car repairs
Medical bills
Larger than average utility bill
Broken appliances
Something as major as an unexpected medical bill without insurance is stressful, but even something as minor as a flat tire or a refrigerator that stopped running properly can wreak havoc on our finances.
Options
If you need cash quickly your first choice should be car title loans. When most of us think of loans, we think of traditional bank loans. However, bank loans are not easily obtainable and are difficult if you have less than perfect credit or a lack of credit history. Trying to obtain a bank loan can also take a few days to run paperwork and provide proper documentation.
Quick Options
Car title loans can usually be obtained in less than 15 minutes and some offer websites that allow borrowers to input all the appropriate information online and receive approval before providing the necessary documents to the lender. In addition to providing the lender your car title for collateral, they may request your bank statement or most recent paycheck stub. Once they have received all the required papers, you can walk out of the store with a check with your name on it.
How much?
How much you can receive is typically based on the lender. Most will offer up to half of the car's resale value based on the Kelley Blue Book. Some loans can be as low as $100.00 or as much as $10,000.00. Some lenders will not offer loans below $1000.00.
Credit
When people are faced with an unexpected expense they feel that they are trapped, especially if they have low credit scores. Car title loans do not typically check the borrower's credit. They rely completely on current income as well as the condition and value of the vehicle. This can be a huge relief for someone who needs funds for a quick repair.
Repayment
The stress of unexpected expenses can be overwhelming; you do not want to add repaying a loan to your current stress level. Payment schedule can vary from borrower to borrower. Usually, at the very least the borrower must pay interest on the due date and repay the entire loan amount when the term in completed. Typically, based on the loan amounts, most monthly payments are lower than payments one already makes; for example your cell phone or cable bills. This enables most borrowers to repay their car title loan quite easily without adding stress to their lives. If the borrower is unable to repay the loan when it is due, some car title loans will be able to roll the balance over into new car title loans.
The government does have a regulation that restricts the total amount of times car title loans may be rolled over. These car title loans are designed to provide a quick and easy solution for those in financial need, not keep them in debt.
---
Quick Cash Auto Loans offers
car title loans in Miami Florida
. We are dedicated to helping our clients get the car title loan they need and deserve fast, with no hassles.
Stop procrastinating, call us to setup a consultation,
(786) 600-3411
, or visit our website
QuickCashAutoLoans.com
today!